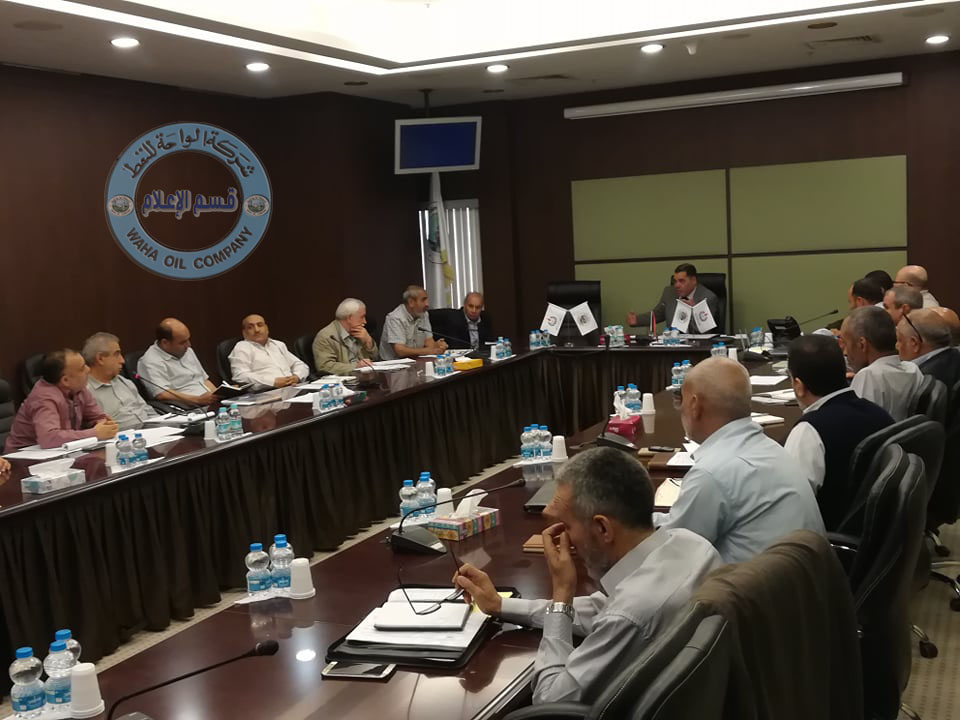 (MEDIA DIVISION)
The operations committee held a regular meeting on Monday, 20th of May 2019 under the chairmanship of Mr. Ahmed  A. Ammar ,Chairman of  MC. The meeting was attended by MC Member Rune Mong and by Department Managers and Heads of the Advisors, Tenders and Purchasing Committees.
The committee reviewed the procedures undertaken towards topics discussed in the previous meeting and followed up work progress in a number of projects including projects of electric power and maintenance works in a number of the company oil fields. The operations committee also discussed the issue of providing various sizes and purposes of pipe lines and availing work requirements including spare parts beside the issue of training being carried out by HSE Department in the oil fields and terminal.
The operations committee also discussed ways of expanding work progress in the project of developing the second stage of Faregh Oil Field and asked the concerned departments to speed up the maintenance work and operating water plants in the oil fields and terminal to reach the maximum benefit from them.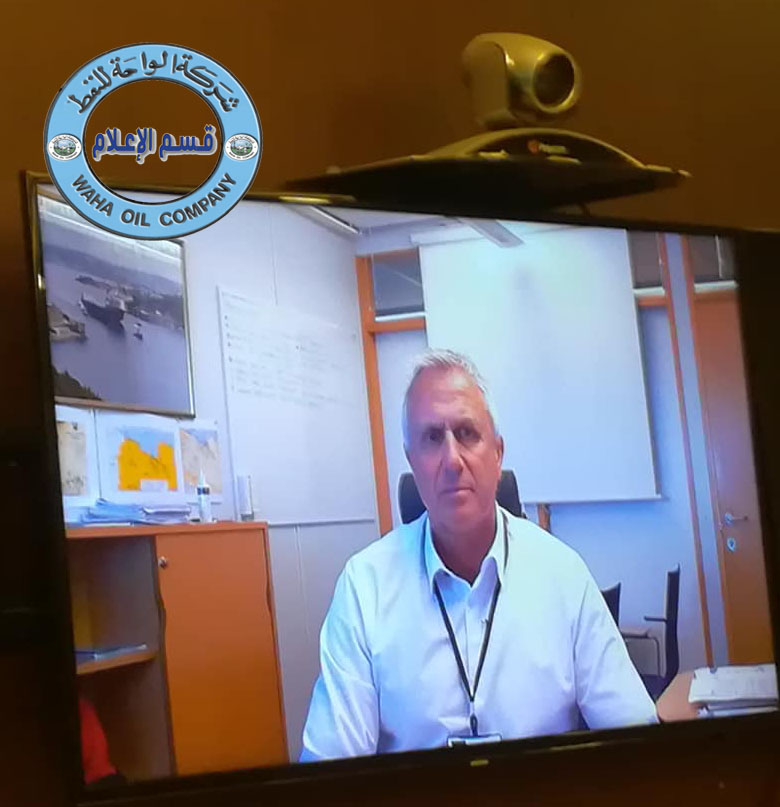 In this meeting the operations committee also reviewed a number of financial and administrative issues and adopted a number of procedures and actions towards them.
In the field of protecting the environment the operations committee emphasized the issue of employees' safety in all work sites and through applying procedures, rules and local and international laws in this regard. The committee decided organizing short courses for the supervisors and division heads on the use of modern and new technology in the financial and administrative fields. The committee also discussed the issue of providing office equipment including desk top computers as well as necessary works related to preparing the offices for work in Burj Bouleila.