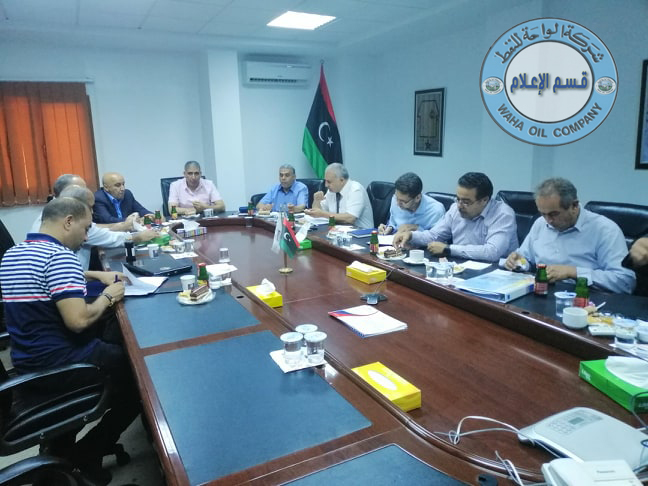 (Media Section)
In frame of the continued efforts done by the company for rehabilitating number of fields which surficial facilities and infrastructure were damaged and broken during the incidents took place in the area.
Waha has concluded a contract with Taknia Libya for Engineering Works which is one of the N.O.C companies to execute the FEED study for Athahra and Bahi fields in the concession No. (32) including strategic project for production upgrading in Athahra / Al-Jofra reservoirs.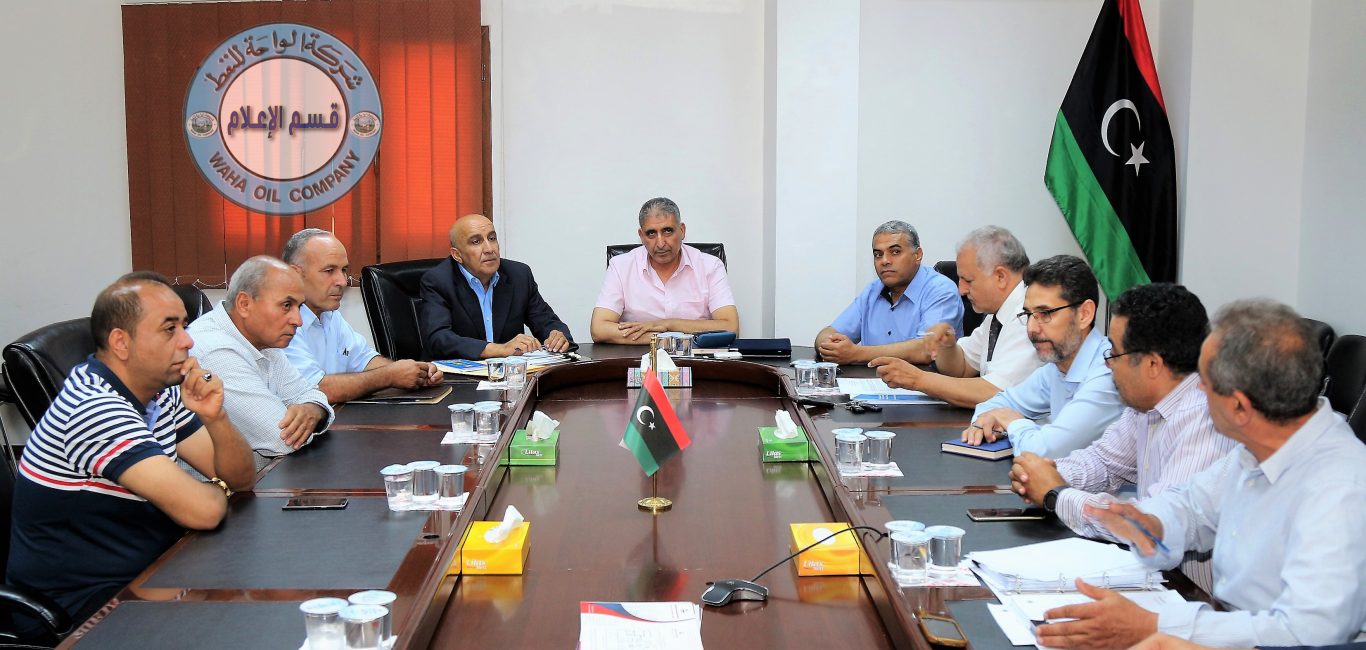 Meeting in July, 08th , 2019 was held in Tripoli offices of Taknia Libya for Engineering attended by Concession No. (32) assets team leader and two members and MC advisor on behalf of WOC. In correspondence, CEO and Operations, Engineering, Finance, Quality, Safety departments' Managers and Head of Law Office with Operations Coordinator on behalf of Taknia Libya Company.
The contract concluded will be effective for five months to execute FEED works and feasibility study in addition to prepare work programs for related engineering detailed studies.
The targeted fields production will reach to 100-120 thousands barrels of crude oil / a day, in addition to the expected production after upgrading the explorations in such fields.
Informing that the existing fields before the incidents were producing only 2o thousands barrels / a day.